About Us
Campus Safety Information & Resources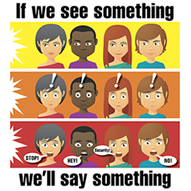 Campus Safety Contact Information
Emergency Contact Numbers
Police/Fire/Emergency 911

WCC Public Safety 734-973-3411

From a campus phone Ext. 3411
WCC Public Safety Office
2nd Floor Parking Structure
734-973-3411
Open 24 Hours/Day 365 Days/Year
Chief Scott Hilden sjhilden@wccnet.edu
Deputy Chief of Police - Matt Lige mlige@wccnet.edu
Public Safety publicsafety@wccnet.edu
Title IX Coordinator
Linda Blakey, Executive Vice President of Student and Academic Services
Office Hours: 8am-5pm M-F
lblakey@wccnet.edu
Office 734-973-3536
Deputy Title IX Coordinator
Dean of Students Office
Office Hours: 8am-5pm M-F
ombudsman@wccnet.edu
Office 734-973-3328
Safety and Security Services
WCC's campus is patrolled by Public Safety personnel that consists of sworn and unsworn officers.
Security Escort - Staff, students and guests may request a security escort from any location on campus to any other location on campus by contacting Public Safety.
Lost & Found - Found items may be turned into the Public Safety where they will be maintained for a period of one month. Persons may retrieve found and lost items at the same location.
Motorist Assists - Public Safety staff will provide vehicle jump-start assistance to those who leave their lights on, etc. The Public Safety department will assist motorists in contacting local assistance companies for further service needs.
Medical Emergency First Response - All WCC Public Safety staff are trained in basic first aid and in the use of automated external defibrillators (AED) to first respond to medical emergencies on campus.
DPS staff are trained in administering Narcan.
The campus has security cameras in a number of areas.
Victim, Safety, and Wellness Resource List
Michigan Sexual Assault Hotline
1-855-VOICES-4
1-855-864-2374
Sexual assault survivors can call the toll-free hotline 24 hours a day for confidential support, resources.
Hotline services are provided by the Michigan Coalition to End Domestic and Sexual Violence MCEDSV.
A Resource Handbook for Campus Sexual Assault Survivors, Friends & Family
Campus Counseling
Personal counseling is available to all currently enrolled students. Please stop by the 2nd floor of the Student Center Building in person to make an appointment or call 734-677-5102. We also offer a 7 days/week, 365 days/year CAP (Counseling Assistance Program) which includes up to 3 face-to-face or telephone short-term problem resolution sessions. Call 1-866-227-3834.

Off-Campus Resources
Clery Act Information:
Daily Crime Log
In accordance with the Clery Act, WCC maintains a Daily Crime Log. It is available for review at the WCC Public Safety department.